Newtown Park Amphitheater, Johns Creek, GA
Installation of stone veneer on columns.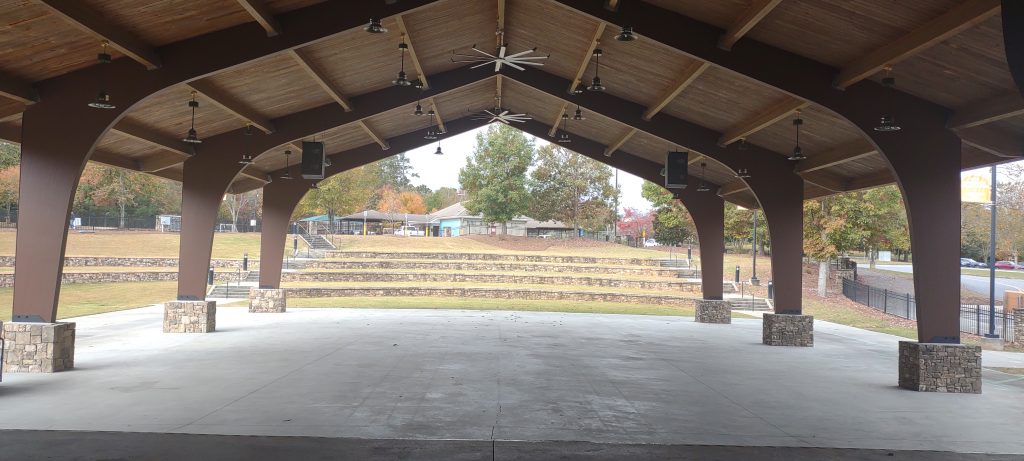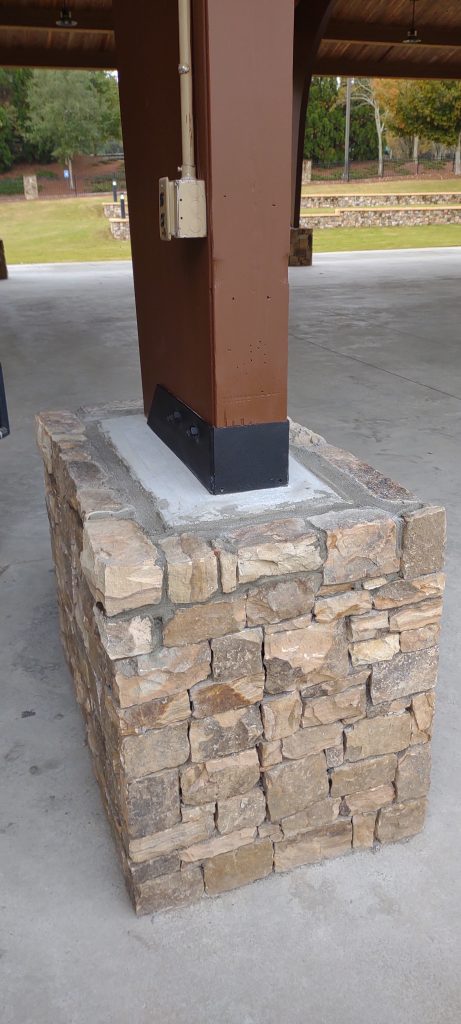 Ocee Park Nature Trail, Johns Creek, GA
Construction of a nature trail within a wooded area of the park. Included erosion control, tree removal, grading, construction of a reinforced masonry block retaining/seat wall with a stone veneer and stone caps, as well as concrete and mulch trailheads and sidewalk at the entrance.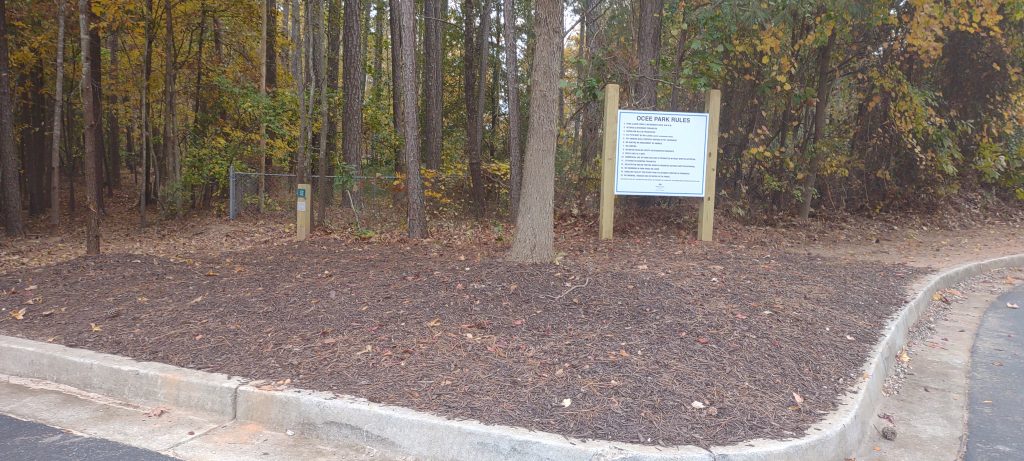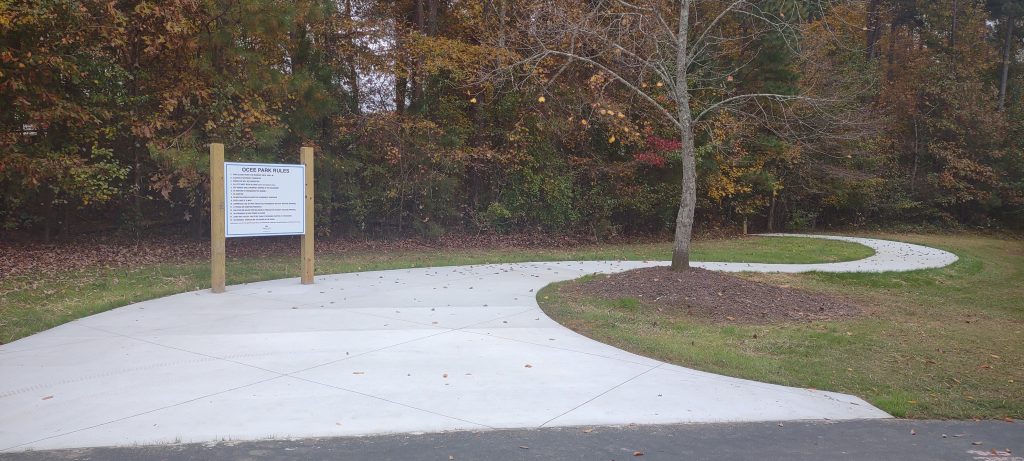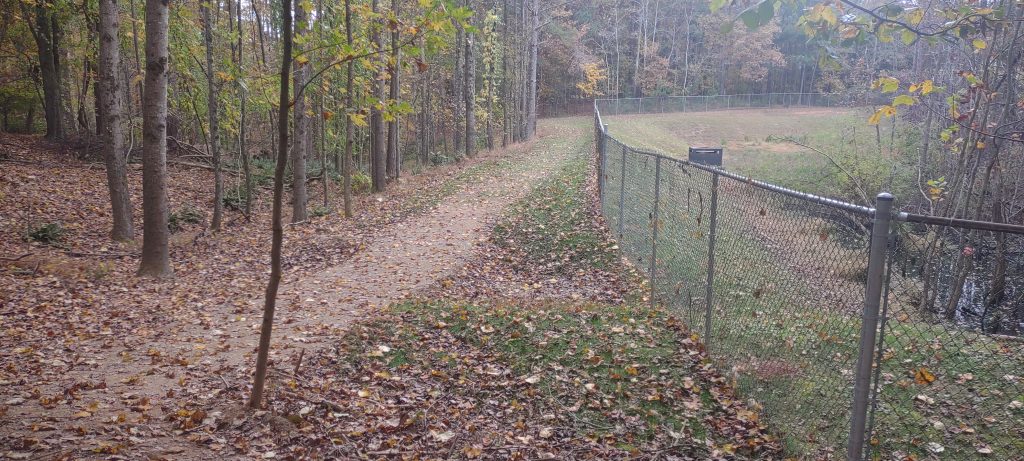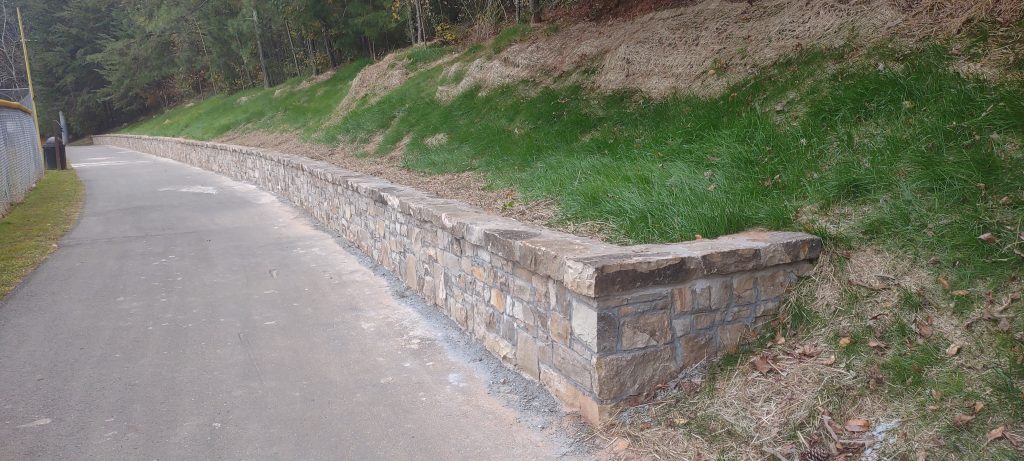 Durr Field Restroom Facility, Acworth, GA
Constructed 400 square foot public restroom including CMU blocks, brick veneer, metal tresses, seamless roof and bathroom finishes.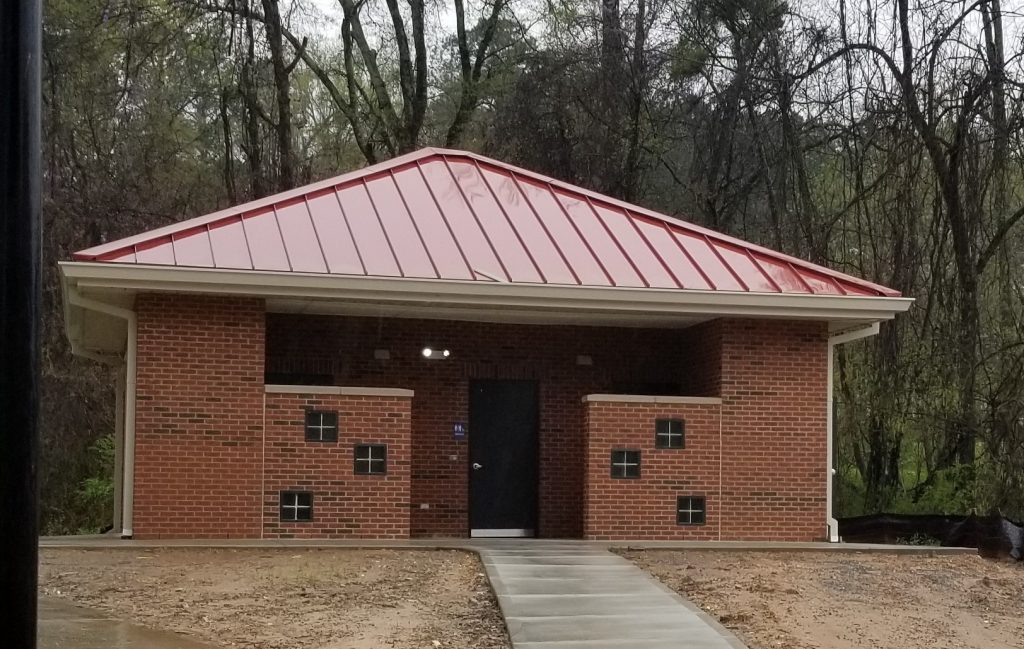 Donaldson Bannister Site Improvements, Dunwoody, GA
Installation of hardscape, landscape and underground utilities.




Tribble Mill Park Playgrounds, Lawrenceville, GA
Construction of two playgrounds, including installation of underground storm drain, landscaping, hardscape, wooden pedestrian bridge, concrete sidewalk, and playground equipment.





Glover Park/Marietta Square Stage Restroom Construction, Marietta, GA
Installation of underground utilities and service lines cutting across busy roads at the center of Marietta Square in order to add a public restroom underneath the existing bandstand structure. Though the project encountered some pressure from weather conditions and the preexisting issues, the project was successfully completed on time and within budget.



Don White Park Restroom Facility, Roswell, GA

Roswell Area Park Retaining Walls, Roswell, GA



Roswell Town Square, Roswell, GA
Designed and built the obelisk fountain, rubble seat wall, and replaced the granite, brick and concrete pavers. The architectural aspect of the obelisk fountain was designed by local architect Lou Oliver. It should be noted that the granite used was sourced from Georgia.


Smith Plantation, Roswell, GA

Bill Johnson Community Activity Building, Roswell Area Park, Roswell, GA
Installed hardscape and landscape within the outside entrance area and removed existing flooring and installed new flooring and carpeting inside.


Big Creek Trailhead Restroom Facility, Cumming, GA
Construction of new restroom facility (approximately 1,500 square feet) including mechanical room.

Marietta Parkway (Hwy 120) Sidewalk, Roswell, GA
Construction of sidewalk and hardscape along the north side of Highway 120/Marietta Parkway and north of Mimosa Boulevard for Roswell D.O.T.

Vickery Creek/Old Mill Park Plaza, Roswell, GA
Grading, swale excavation, stabilization and installation of brick pavers.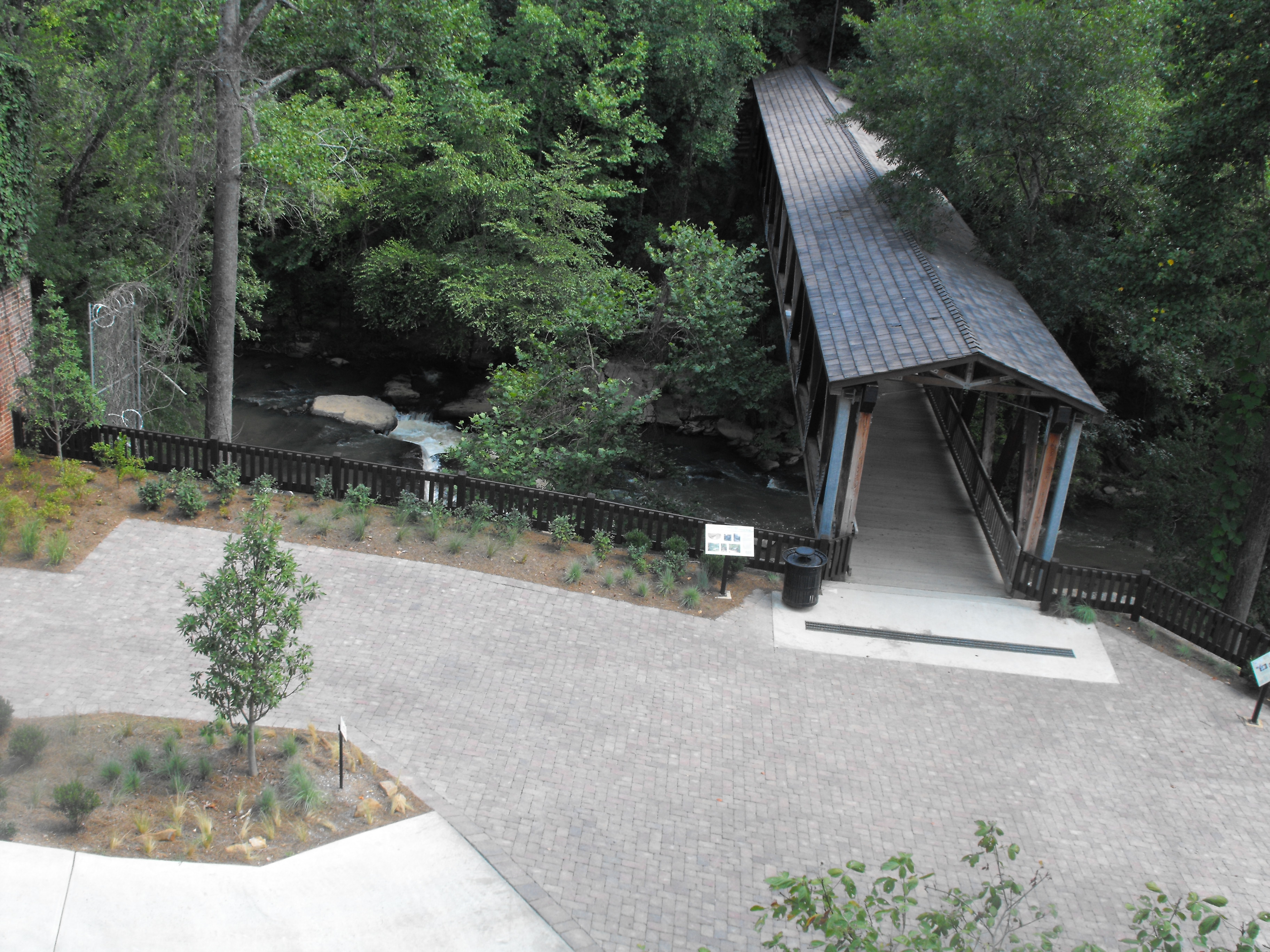 Veterans' Memorial Plaza, Cauble Park, Acworth, GA
Grading and drainage; concrete header curb and flatwork; installation of brick pavers and sod placement.


Freedom Park (Deerfield), Milton, GA
Included grading, drainage, hardscape, seat wall and installation of flags, monument and exercise equipment. The project was completed in six weeks for the ribbon cutting ceremony on Veterans' Day in 2013.




Other Projects
Roswell Area Park Maintenance Retaining Yard Wall, Roswell, GA
Roswell Area Park Playground Walls, Roswell, GA
Sharon Park Tennis Pavilion Restroom Facility, Cumming, GA